Happiest Tuesday Lovely Friend!
Today, I wanted to show you what the heck depotting is. I wanted to share a little how I fix my broken makeup, customize my makeup colors and just the how I keep all of my makeup organized!  I started my first palette when I first got out of beauty school many years ago – But I just picked up a new and really reasonable one on Amazon (I have some affiliate links below of what I am talking about).  If you have or are looking for some beautiful new pigment shadows I can share Younique with you and the heart and mission of why I share that as well!
I'd love to encourage and come up alongside you if you're feeling broken and "unusable" – reach out to me – comment – contact and connect with me a little further!  I'm thinking about you and have been there!!!! You're NOT alone and even if you have no interest in makeup or business or whatever and you just feel STUCK – please don't be shy!  We'd LOVE to come up by you as a friend even in this crazy virtual internet world — Our hearts are FOR you! YOU reading this!!! <3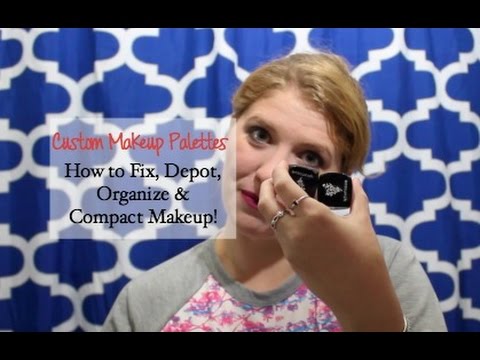 Check out the FREE Makeup Roll Bag and all the wonderful makeup with a purpose that I'm just thankfully and obsessively grateful for at http://AboveRubiesBeauty.com
Here's an affiliated link to the the Palette I purchased – Just to give you an idea of what you can get – The ZPalettes are pretty darn awesome – but I wasn't looking to spend that amount for this kind of thing – but if you're up for it – they rock! 😉
Thank you so much for taking your time with me today – to learn a little something new and prayerfully be encouraged to be whole!