Last Check this Out video I shared was about the Simple Stories Mini-Album, and most of you know, that since January of 2012 I have been a fanatical SMASH Booker.  I have several K&Company Smash books going for goal keeping, parenting, journaling and I even have my 3 and 4 year old "doing it"! LOL
I'm going to share a few more things about SMASH booking, how to do it, why do it, what's it good for etc.
I really am a huge fan of this type of memory keeping using BOTH Simple Stories albums and Smash books. They are similar in concept, but different enough in form that I kinda use them differently and hopefully this video explains that for you.
Just incase: Smash books I use more for the everyday journaling, quotes, memories, quick photos, and print offs etc.
Simple Stories Mini Albums, I use more for a formal story telling or like in last video I use it for a recap of an entire event or year.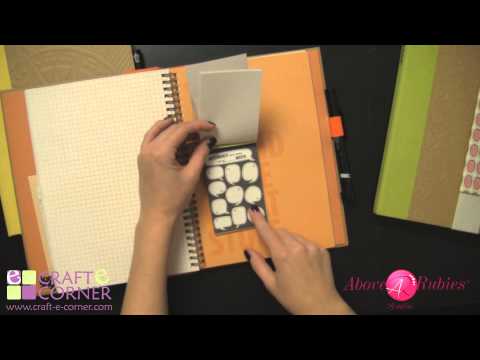 What will you smash or what story will you tell?  Let me know!
Don't forget to check out Today's Special and Enter our Giveaway for Today!! 🙂
Enjoy the Moments and Happy Black Friday Shopping!!!