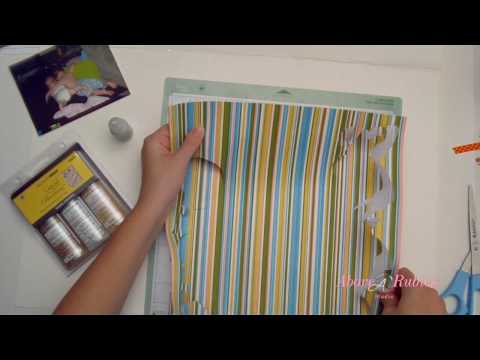 Using really fun things like The Stamping Solutions Cartridge and Liquid Emboss, I made this simply adorable scrapbook page of my little ones.
I show you in this video how to use the Fit to Length button on your Cricut and give you some detailed info on that, as well as the Center Point button.
In This Video:
Cricut Expression
Stampin' Up Designer Scrapbook Paper (I do not know the name of because it was given to me to try out)
Liquid Emboss from Plaid (I LOVE this stuff!)
Stamping Solutions Cartridge
ATG Gun or Mono Adhesive
Stickles – Frosted Lace color
Center Point Function on Cricut
Fit to Length Function on Cricut
Enjoy and please, comment away!
( My Babies! 😉 )