I am really wanting to show you more regular videos using the Gypsy, especially since How To Use Your Gypsy A to Z DVD is just about ready to come out…I LOVE my Gypsy and I really do use it all the time!  I sit on my sofa almost nightly and come up with ideas and layouts without being confined in my studio with the Cricut.  It gets the creative juices really flowing without physically having to put anything together.
So anyway, something that I had to show you using the Gypsy was this Vinyl Wall Art that I created for the Nursery at my Church.  We decided we want to put the poem "All things bright and beautiful, all creatures great and small, all things wise and wonderful, the Lord God made them all" on the large wall where the rocking chairs and toys are.
So I pulled out the Gypsy and in just a few moments created from Plantin Schoolbook Cartridge and Stone Script Cartridge in 2.75″ letters, the wall vinyl for the nursery.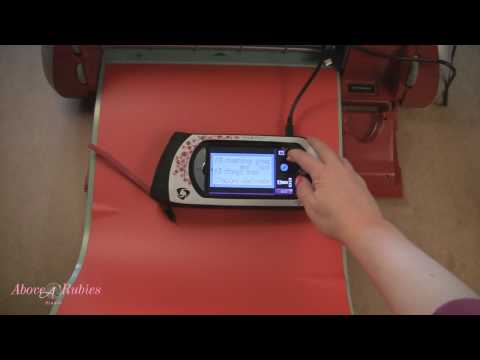 I hope you enjoy this video and I hope you are excited as I am for Gypsy A to Z's very soon release!!! 🙂
Another reminder for April 12th LIVE UStream with the Creator of the Scrapcaddies and Cartridge Caddies!  You are NOT going to want to miss this event!!! 🙂  Monday 9:00pm EST (Eastern Standard Time) – See you then!!! 🙂