Happy Wednesday my Dear Friends!  Hope you all are doing fantastically!
This CTO video has a tutorial all mixed in for you with a great customized project on the Blank Brown Album from Craft-e-Corner.com
I used Square1 Repositionable fabric as my stencil which is great because I can rinse it off and use it over and over again. There are just so many uses for this which is why I'm so in love!
Transform any album easily and quickly and this truly is a great Album to pick up and fill quickly – getting several of them to be all matching on your shelves but then each one marked with custom names or dates…how perfect is that? Makes a great gift too!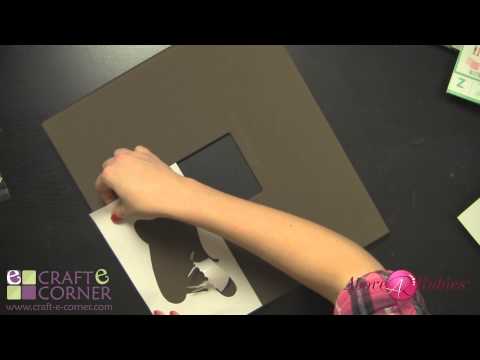 INSIDERS SECRET!!!!
I happen to have some inside information on some REALLY exciting news about Square1 – there is going to be a special discount in the next newsletter that I happen to be in-the-know about – and well – there are some amazing things happening, so if you don't receive the Square1 monthly newsletter, you definitely need to go sign up Today, right HERE. 🙂
Enjoy the Moments!!!