Ok, anyone who stayed up and watched, probably heard me calling into HSN and chatting with Jinger….
I had my video camera out because I was checking in to say hi to everyone here just like I've done in the past with the Gypsy and such…
Well I did it again with the new Cricut Imagine launch on HSN…but this time…. well …. take a look! 🙂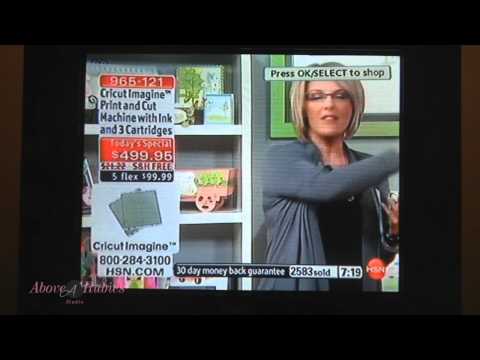 I had a BLAST I'm SO excited – In a Cloud – Having a GREAT night coming off an amazing weekend!
By the way!  I leave on Thursday to go back to Minnesota for Scrapfest, so anyone that is going to go to the Mall of America for the Scrapfest Event, let me know – we'll plan to see you there!!! 🙂
(I'm really sorry for the quality of the video – this is just a quick style home movie and didn't want to miss the chance of getting chatting with Jinger on film – DVR not working for that so just did it the crazy way! Hope you can still laugh with me and enjoy! – Please check out the normal Tuesday Tutorial Post to see a real tutorial on making a fun love you card!)