Have I mentioned how much I love Forever Young Cricut Cartridge recently? I have used it on so many projects recently, some which I know I haven't shown, and some I have, and some are still waiting to be seen….but really truly, I love this cartridge and all it has to offer this girl who wants to remain Forever Young at Heart! 🙂
In this Video you will see:
Forever Young Cricut Cartridge
Amy Butler K&Company Paper
Black Cardstock from Couture Cardstock
Kraft Paper Cardstock – Really thick and really enjoying using this more, thanks to a friend who got me hooked!
Viva Decor Hematite Glitter Liner
Popdots
Tim Holtz Distress Ink Stamp: Worn Lipstick – beautiful dark pink color that just blends with so much!  Its that kind of pink that can go with the reds or the pastel pinks in your collections, simply love this color!
My Pink Stamper Simply Sweet Occasions Stamps (Available at CustomCrops.com)
Red Cricut Expression – It's exactly the same as the regular Cricut Expression –  The Red Expression came from Walmart for a Black Friday Special, and though the Cricut Cake will be red, this machine is still the regular Expression, just in color.  Red for Above Rubies right??? 😉
Provo Craft Tool Kit, Scissors, Bone Folder, Personal Trimmer
In the final pictures, you will see that there is a white gel pen over top of the pink ink on the stamp…I thought I would try something different, and it ended up just being more over it than shadowing it, but I still think the stamp is just adorable and it turned out Simple Sweet! 🙂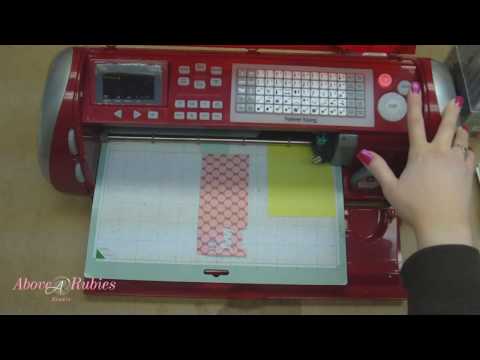 (Click on Image to enlarge)
You can see I attempted to give a bit of a white shadow to the stamp, but it still turned out sweet as anything and the Viva Decor Glittler liners (on the flowers and inside the shoes) gave it a glittery simple and fun touch!
I hope you enjoyed this video and project for today, I really enjoyed making this video a little different than my regular videos and had fun showing some paper pleating and layering.
Have a wonderful day!