Happy Tuesday Everyone!
I hope that you are all having a fantastic day!  Today's Inspiration actually comes from something I saw at Target in the home goods section.  I love finding things that inspire me to create into a layout and this photo was absolutely perfect to turn into a 12×12 page.
I used paper from the April kit for Club Ruby Designers and some Puffy Alphas that were included in the kit as well.
I think you really are going to love this simple way of seeing the ABC's to say I Love You and share a photo!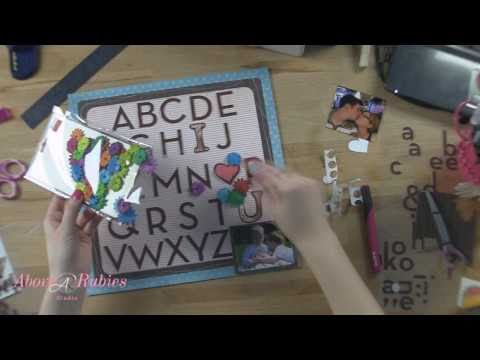 Enjoy and have a FANTASTIC day!