Happy Tuesday Everyone!
Amazing things happening today!  I can't tell you it all, but I'm in studio doing some MAJOR filming today which is SO fun and I can't wait to share! 😉  However, I have this Tuesday Tutorial READY to go with new paper from My Little Shoe Box called Imaginary Friends.  I SO love it! I want it for like 8 different layouts so I have to find more lol! 🙂  I think you'll get some fun inspiration from this layout since we used elements within the paper to create a peak-a-boo or window to give a little fun to this scrapbook page!
So Enjoy the Video! 🙂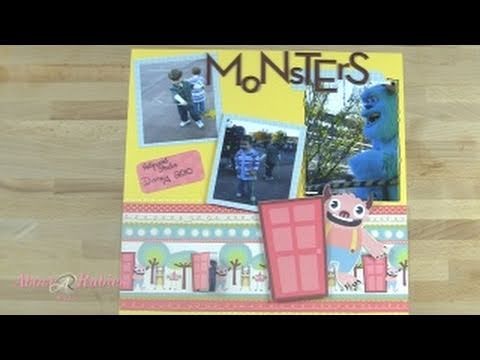 Now for the Winners!
Wow I am never less than amazed by the entries we get for giveaways and the fun!  I LOVE IT makes me want to give more and more and MORE away!  Including FB we had over 900 entries for the Singer Sew Quick Sewing Machine, the Viva Decor and Stamp Set!  AND we are now over 3,000 facebook LIKE FANS sooo we are giving away a Cricut Cartridge of your choice from the Craft-e-Corner.com store!!  YAY!
Winners need to contact us within 14 days to claim their prize.  Please provide your mailing address to claim your prize!  Thanks!
Winner of Singer Sewing Machine: Melissa Brown
Winner of Viva Decor Pen and Inka Gold: Genie Bapisteller
Winner of Stamp Set: Diana Reckaway
Facebook Winner of Craft-E-Corner.com Cricut Cartridge of YOUR Choice: Jennifer Johnson