In today's Tuesday Tutorial, I sat down and really tried to talk even more in depth with most honest review I can give of the new Provo Craft Cricut Imagine.
If you haven't yet purchased the Imagine and are wondering if you need this machine right now, this two part video series will help ya out a bit.
We try to break out some of the pros and cons of the new Cricut Imagine. All in all I absolutely LOVE this Machine and I really think Provo Craft has done it again with taking our crafting level to a WHOLE new level and have given us ease for time and money savings in the long run.
Some of the cons I have found of the Imagine so far:
Cricut Imagine Cutting Mats have had a little issue with staying sticky.  I am sure Provo Craft is listening and on this, but after much testing of different things – Tombow re-positionable glue runner adhesive has worked best because if anything too sticky gets on the black strips around the outside, it seems to throw off the machine and it doesn't read the mat.  I'm still working on this and I'll let you know what works best as I figure it out. BUT so far, the Imagine Cutting Mats stick best with the Repositionable adhesive from Tombow.
Size of the Machine – its HUGE and it needs it space to be able to print and cut – its needs its room!
Cost investment – it is pricey right now and I do think it will come down a little bit in price over time so I believe you are ok to wait a little bit and save up for it 🙂
Does not yet work with the Gypsy (though it WILL very soon)
And it does take a bit to "think" which is totally ok
Other points are talked about in this two Part Imagine Video…. 🙂
Favorite things about the Cricut Imagine!
Really I just LOVE this machine!!!!
I love that you can print out coordinating patterns and layers without having to work for it – saving you time and money on your pattern papers…especially with testing
I love that you have options to JUST print or JUST cut
I love that you can customize your RGB codes to get PERFECT match colors and we WILL talk more about this very soon because I have some GREAT tips and tricks on this one many will just go GAGA over!
Love simple one dimension print/cut as well as easy multi-layered dimension print and cut!  Just GREAT
I some of the other features that ARE COMING for this too – but I can't talk about those right now!!! 😉 😉
So go ahead and watch these two videos – feel free to comment away and let me know what you want to know! 🙂
For those who have purchased the Imagine, never fear – Above Rubies Studio has spent a LARGE Amount of time studying this machine in and out and I have spent a lot of time talking to other Imagine Experts to be able to bring you the most reliable and valuable information to learn this machine.
We have great plans in the works! 🙂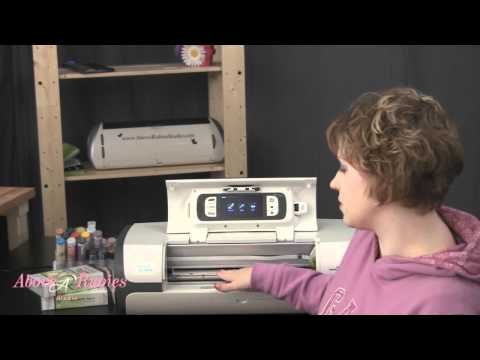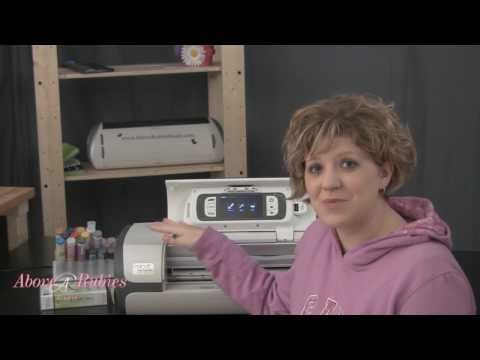 I also mentioned the Above Rubies Studio Cricut A to Z DVD and I just wanted to give the link for that too.
Hope you have a great day! 🙂
Don't forget about the live Ustream tomorrow night HERE at AboveRubiesStudio.com!!  See you then!!!!