Totally dorking out about this Tutorial!!!
I had been thinking of a way to make a cutesy little "belong together" pun for a decoration for Valentine's day….
I decided to pull out the Black Charger plate I got for $0.50 and huge dollar store spoons to play off of Hey Diddle Diddle……..And the dish ran away with the spoon!
Ok totally corny I know, but thats how I roll!  I used a little bit of everything with metal stamping on the cheap spoon and adding vinyl to this plate and adhering it all together with Glue Arts extreme tac adhesive squares!
I had a few other thoughts about things I could do with the Dish and Spoon – but I kinda reeked out with how this turned out for some Valentine's fun with the kids! 🙂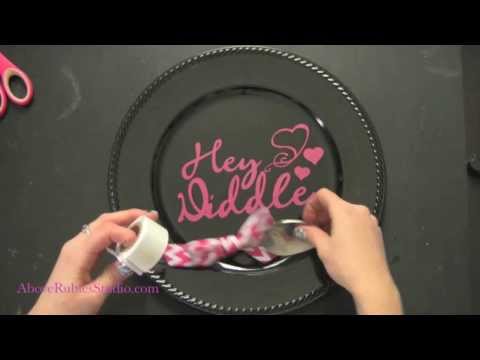 Thanks for watching!  Do you have any other cutesy Valentine's puns and rhymes!?!?  Share them please!!!
And do NOT forget to enter the Giveaway for my favorite Cricut CTMH Cartridge!
a Rafflecopter giveaway