Hey Everyone – Thanks for joining me for another Tuesday Tutorial!  This is an easy Valentine's Day Card that you can make for just about anyone in your life!  I hope you guys enjoy!
There is a bonus video here too from CHA at the Helmar booth – check out their AWESOME Adhesive that acts as a Liquid Pop Dot!  You can literally control the amount of dimension that you put on the back of your projects and pop it up anyway you want!  Hope you all enjoy!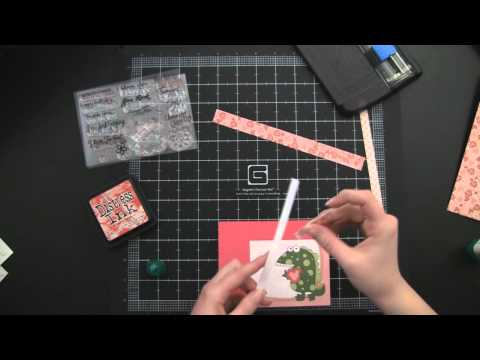 Helmar's Liquid PopDots Interview

Click here to look at Helmar's blog…
Live UStream Tonight!
Tuesday Night 9:30pm EST Live Web Stream EVENT here at AboveRubiesStudio to talk about Club Ruby Changes, CHA Updates and a LOT More! See you then!