Happy Tuesday!
Wow I feel like I haven't done a Tuesday video in a while – I've been busy!
This video I am sure you guys are going to really like because its simple and easy but it has a lot of spunk to it and has interest, which we all love for our Scrapbook layouts.  All the papers and goodies are from the Current October Kit at ClubRubyDesigners.com and this kit is FILLLEED with scrappin' GOODNESS.  All my kits really are and I do hand select each item for my members so that I know they are getting fun things to play with and learn about and learn from.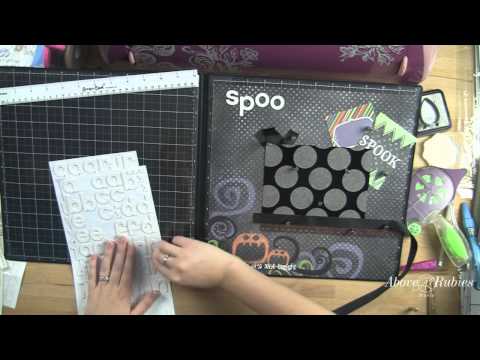 I'm getting really excited for trick or treating this year – I think because we are going to be spending it in Florida with friends so I know the kids will be uber excited and its just going to be so fun!
I hope you all enjoy this tuesday tutorial and enjoy the moments today!