I didn't get the opportunity to share this very first full sized Chalk Couture hand letter looking DIY Chalk board I made with my very first big order from SteppingStoneDecor! I ADORE this Chalkboard so much its 9″x12″ called Aiden, in antique white – I'm totally obsessed with this I had to have two of them!  I have changed it out several times to create beautiful Chalk board Art for my office/studio.
One little bonus to this video, at the end I show you the new Stampin' Up Ink pad storage shelves that Nate custom made for me – I am going to paint and chalk them too! I can't wait! I absolutely LOVE building up my Stampin' Up craft room and adding more and more Chalk Couture to my life as well!
Take a look and enjoy this video!  You'll love how easy this all is to create beautiful DIY Chalk projects with little to know crafting experience, but have enough fun with making something creative no matter what level of maker you are!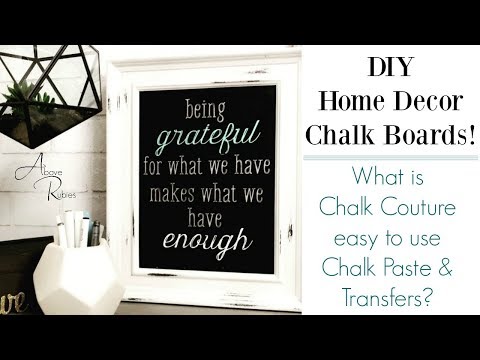 Additional Links and Info!
Check out Stepping Stone Decor here!
Learn more about What Is Chalk Couture here
More about how How to use Chalk Couture and care for chalk couture here
Getting Chalk Couture coupon codes here
And you can shop with me now at http://AboveRubiesCrafts.com