Hey Guys! It's Tanner from Tanner Bell Designs! Happy Saturday!  
Today I have a special Christmas card video talking about my Favorite Cricut cartridge! My Favorite is Create a Critter as lots of you at home, It's just great to have on hand. It's a great year-round cricut cartridge. The layers are so easy to piece together after you've cut them.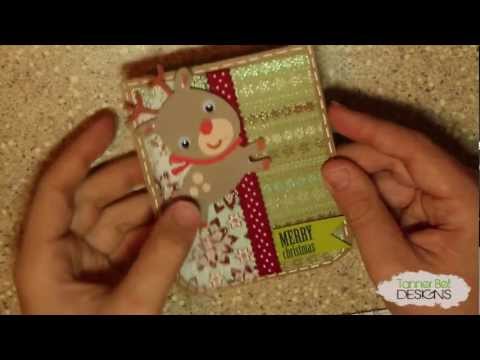 I'm sorry that I don't have Pictures for today's post, But I'm typing this from the Hospital, My Grandma had a major heart-attack last night and were up here with her, So if you could say a prayer I would appreciate it SOO much!
So, What's YOUR favorite Cricut cartridge?? I'd love to know!
Hope you all enjoyed the video and make sure to check out the Special Deal AND GIVEAWAY! 
Have a GREAT Saturday!