***ALL ABOUT BABY – Personal, Pictures and Cuteness Overload – YOU HAVE BEEN WARNED***
HE IS FINALLY here!  And actually 1 week old TODAY!!!
I'm so very excited to introduce:
Gradyn (Grady) Everet Murphy on March 28, 2014 9:49pm 7lbs 10oz, 20 3/4″!
It was a crazy long pregnancy with a lot of up and downs and scary moments, but God saw us all the way to two days past his due date without any troubles in labor at all!  It was a long Friday in many ways, arrived at the hospital around 1:30pm and had no idea what was going to happen.  Fully ready for him, he did not want to engage and around 8:00pm we didn't even know if he was going to arrive Friday night and thought maybe I'd get some meds for rest and we'd have a baby in the morning – the Doctor was about to be sent home – and my nurse came in just before 9:00pm and checked me because she saw Gradyn show some "signs" of engagement with his heart rate on the monitor.  She ran out of the room kinda quickly and they started prepping the room because Gradyn was READY and they thought it would be awhile – approximately 9 "pushes" later – I had a baby laying on my chest making me bawl, melting and growing my heart beyond measure!
So Friday night we got moved from labor and delivery into a recovery room SUITE and I mean a SWEET Suite!  I haven't stayed at hotels THIS nice!  Huge deep whirlpool hot tub and huge shower with mood lighting in my own bathroom.  I had a huge queen size hospital bed – can you imagine!?!? seriously it was amazing! I had a huge pull out sofa, a rocking recliner, table and chairs, mini frig and huge flat screen tv.  Some awesome hospital food and just an amazing nursing staff!
He has been SO so SOOOO good!  Three nurses said he just is so happy and the quietest baby in the nursery.  When he was born he did not scream at all – even when they did the heel prick and the vitamin K, not a squeal from him!  SO BLESSED!  He eats fantastically on an awesome schedule, sleeps 3-4 hour stretches at night, (if only I could sleep when he sleeps right away!!!!) and is just all in all melting every ounce of me!!!
Here's a little gallery of pictures from the past week – IF you want to see more and follow Gradyn's little life a little closer you can https://www.facebook.com/MeganElizabethsBabyGem
Jena, Bensen and Isiah love their new baby brother so very much, Jena just could not WAIT to do a video with him and a message to each one of you!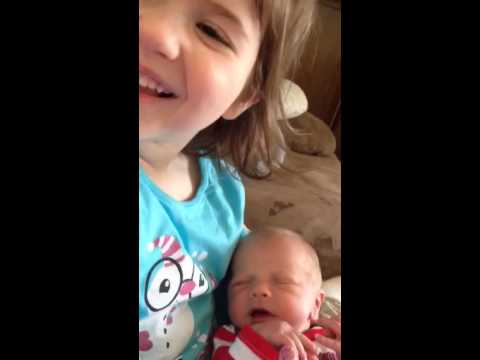 To echo Jena – we all seriously can not thank you enough for the prayers, love, encouragement, support, gifts, cards, comments and more!!! So blessed by our online family as well and I can't wait to share so much more with each of you!
——
To talk a bit about "business":
New tutorials coming soon
New Megan Elizabeth LIVE Classes this month
Tax Rebate Sale starting at http://shop.AboveRubiesStudio.com with AWESOME deals soon
BEST Close to My Heart Promotion EVER – You can become a member of my Precious Gems Close to My Heart team the entire month of April and really put that Tax refund to use to make money FOR YOU!  All the benefits of becoming a CTMH Consultant with a Kit valued over $300.00 retail, 22% commission/consultant discount for you AND BONUS for April ONLY – YOU GET A BONUS CTMH CRICUT CARTRIDGE BUNDLE OF YOUR CHOICE FOR FREE!!!! (That is $99.99 alone!!) You now get it for FREE with your $99.00 Consultant 2014 Kit, become a member of my team and work closely with an amazing group of ladies to have more fun with your hobby or start your own home based business!
TWO NEWS ITEMS coming your way!!!!!!! I can NOT WAIT to share what is coming and what is getting bundled right into this Home Based Business success for you!  You're gonna love what I am going to share and who I'm bringing on board!!!!  It's going to be AWESOME!!!!
Enjoy the Moments everyone! I know I especially am right now!!!!! I pray each of you are too!!!!
Thank you Thank you Thank you again!!!! I love you all!