Here is what I promised!
This is a video from the weekend at Crafts Direct in St. Cloud, MN.  This video highlights a little bit of everything – from the hotel room, the swarm, the Gypsy and Viva Talk, Giveaways, Singing in the car… you name it – its all here!
I was so blessed by all the support and followers that came out!
A very special lady, Denise, gave me a 31 purse bag, because she knew that Above Rubies Studio was based off of Proverbs 31, which is also what the company 31 is based from!  I'm actually going to post a pic of the purse and such later – cause its really a cool company if you haven't heard of it before.
Another woman drove 5 1/2 hours just to come up and say hi at the store…others traveled several hours as well, and its just awesome to be a part of this crafting world!  So much fun and so encouraging!  Thank you for allowing me into your homes through the world wide web, and thank you for the support you all are to me! Its just awesome!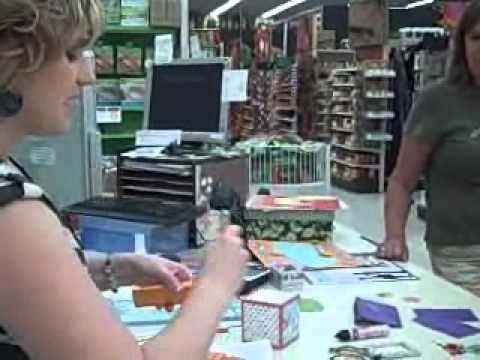 Upcoming Events:
We (meaning me and my husband and two kids) are going to try to head back to Minnesota for Scrapfest at the Mall of America this September.  We are trying to get a few more details worked out – but I think I'll be there. 🙂
October I'll be heading to Orlando for more fun and exciting travels and then November I am going to be doing a few other fun things I'll be announcing at a later time! 🙂
Man before I know it – January will be here and we'll be heading out to Los Angles for the next CHA!!! So fun!
Thanks for following along on this amazing journey!