Hello all of my Tuesday Tutorial friends
I hope you are having a wonderful Tuesday and I hope you enjoy this video that I have put together for you for today
  I made this little card using a few products from Viva Decor which I just love!!!
  It's a really simple card to complete – but I really love the colors and the way it all turned out.  The paper is from K&Company Carolyn Gavin's paper stack and I LOVE this paper and I NEED to find a place carrying it to buy another stack or two of it!  I just love it so much!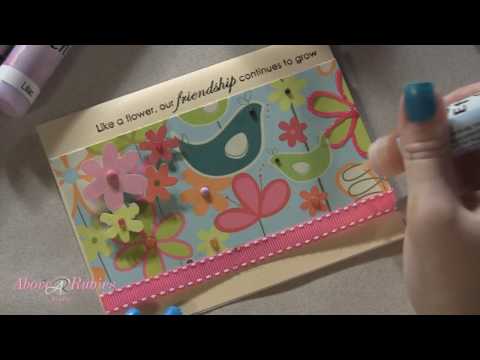 Hope that you enjoyed this video and I hope to continue to share more and more with you!
  Talk to you soon!