Hey Everyone!
We are getting ready to wrap up the series on DIY Custom jewelry and this one is all about Bottle Caps.  Bottlecaps are supertrendy in all of crafting from Mixed Media projects, Scrapbooking, Card making and of course jewelry.
Britten and I have some fun in this video showing you several different ways to make bottlecap jewelry and even a fun one using two bottlecaps to make one great custom charm.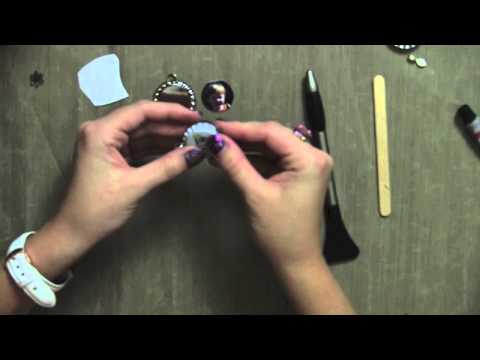 What would you put inside your bottle cap frame?
Enjoy the Moments!
LAST MINUTE NEW YEAR CONTEST!!! EVERYONE THAT SENDS IN WILL WIN A PRIZE!!!! (Up to 30 people!)
I need 10 people who are willing to send me a 20 second video of them crafting and maybe doing a silly little dance!  Every person (up to the first 30) who does this and sends me their only 20 second videos by Thursday I will send a special present to!  Only rules are it needs to be 20 seconds and sent by Thursday January 3rd by 11:59pm EST.  You should be doing something silly with either craft supplies or dancing!  Even send me your best "Gangnum Style Dance" for a BONUS gift!!!
 I need the rights to Re-POST this video and by sending me your video you give me the rights to use it
 It will be TONS of fun when you see the final result – I promise so send them in quick!  Grab your camera phone, your flip camera – nothing fancy is required! Even turn on your web cam on your PC!  Just send that clip TODAY!!!