I filmed this video last week at the same time as the Once Upon a Princess Cricut Cartridge video, and thought I would share this way I used some of the left overs with you.
I really made it up as I went with this video and thought it could be fun for you to watch as I just make mistakes and do what I can to still make it cute. Of course, this isn't always the way I like to work, but thought it could be a very fun side for you to see.
In this video I talk a lot about the "In Colors" from Stampin' Up, they are going to be rotated out very soon, and I LOVE these colors, so if you are interested in them, I would really recommend contacting a Stampin' Up Representative, my friend Tammy White, is willing to help you out too…if you are interested in these colors before they retire.
I also used really cute Purse stamps from Sweet and Sassy Stamps that I think you will find adorable
I hope you enjoy, and I also wanted again to thank everyone for the awesome time on Saturday when everyone popped in for National Scrapbook Day!  I thought maybe I should also share with you, Mothers Day there is a special surprise that I have the amazing opportunity to take part in, and while I want to share it with you all, the only way to get in on this, is to sign up for the newsletter at ScrapCessories.com
They are part sponsors for many giveaways on the AboveRubiesStudio.com website, and they are going to be hosting a really special giveaway, but you HAVE to hurry and you HAVE to sign up for their newsletter, ASAP!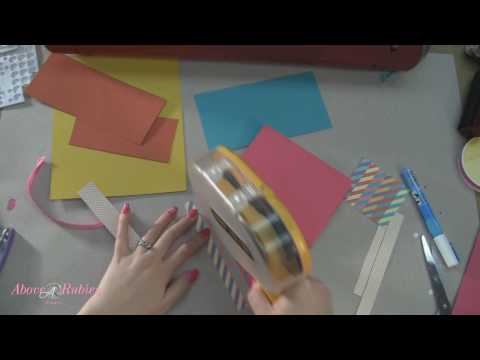 Hope you have a fantastic Tuesday and I cant wait to see you later in the week!
(Winners from NSD will be announced tomorrow, Wednesday 5/5/10 so you still have time to go back and comment for your chance to win one of the fantastic prizes!)