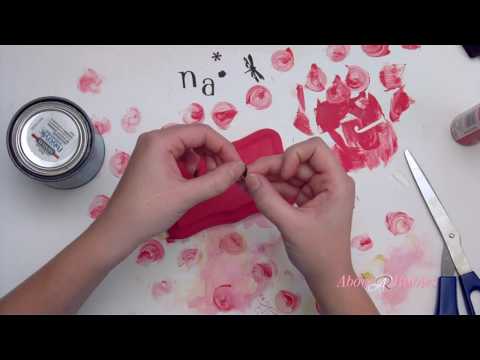 In this video I show you just how quick and simple it is to make a customized sign or personalized gift.  We use the Cricut to cut out Vinyl and simply paint a pre-cut wooden plaque from the craft store to make this Door Sign for my daughters room. These are even fun crafts to do with your Kids to have them make something for their room, on their door, or over their beds. You could even paint them ahead of time, have the kids decorate with the vinyl and then you seal it later.  Talk about a Memory Preserver!
– Ohhh…I see a scrapbook layout in the making!  Take pics of your kids making them and then you can have two projects in one!
lol
ANYWAY!
This one is really simple and shows you how ANYONE can do this craft in a few quick steps – the longest part is "waiting" for the paint to dry.
In a week or two – I want to show you some great home decor signs that are going to take a little more time and energy, so make sure you keep checking back with AboveRubiesStudio.com
In this Video:
Cricut Expression
Plantin Schoolbook Cartridge
Home Decor Cartridge
Folk Art Paint by Plaid (Turner Pink was my color of choice)
Paint Brush
Glossy Minwax Water Based Sealer
Wooden Precut "Scalloped" Sign
Brown Matte Finish Vinyl that you can purchase from www.SignWarehouse.com