Hey Everyone!
Happy TUESDAY!  Hope you're so GREATLY SUPER!  Today's Tuesday Tutorial is using all the supplies from the August kit at ClubRubyDesigners.com now you can absolutely recreate this card using any supplies you have at home, but I thought this was kinda cute and maybe you could draw some inspiration for a card with a little more of a masculine flair without it screaming MAN!  LOL Plain and simple fact, that owl adds just an adorable level of cuteness.  However I think the design patterns and color schemes are for even the most manly of men.  I think that men in our lives really appreciate when we take a little time to make something for them and truth be told, they really aren't that picky either. So my challenge for the day is make something simple and meaningful for the man in your life to let him know you appreciate who he is. Doesn't have to take long, 8 minutes at most really, and doesn't have to be your boyfriend/husband.  It can be a brother, father, pastor, etc… Just a thought!  And for all my male viewers, DEFINITELY the women in your life would love the hand made stuff by you just as much, just a simple note can speak the world! 
Enjoy this Tuesday Tutorial and like I mentioned in the video – there are still many more CHA videos to be posted – and other goodies all waiting for you!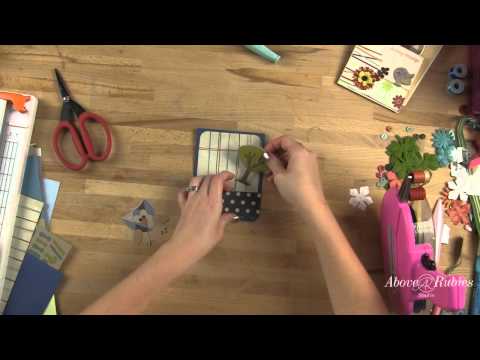 I'm actually heading to NYC today for more great things that we are working on, expanding the business side of things but still enjoying just creating and having fun like I always have!  Hope to see you soon and thanks again for taking time to bring me into your home!  I love you all!